Amy Defa, Guild President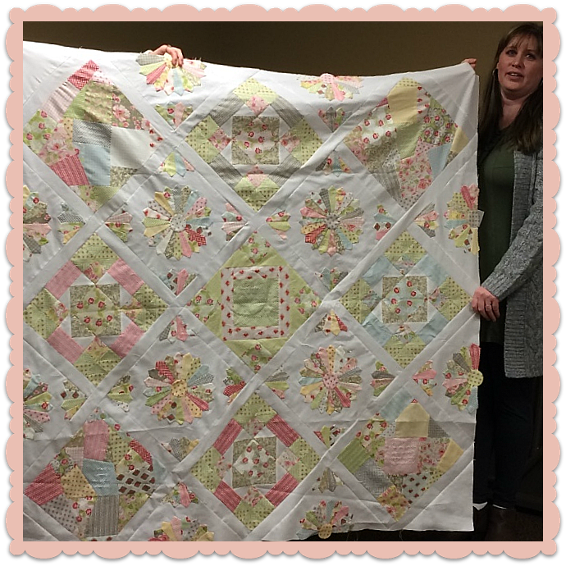 Every Quilt Tells a Story Quilt by Amy Defa 2016
"Friendships are like
pieces of a quilt
stitched together tightly with love."
Chapter 1: Journals & Labels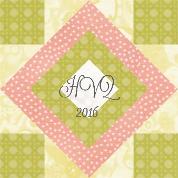 Make 1 12" Center
Signature Block
Signature Block Pattern
Chapter 2: Crazy Patch Blocks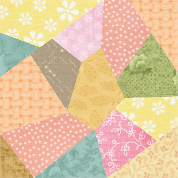 Make 4 12" Corner Blocks
CRAZY PATCH RULER
YouTube Video
Chapter 3: Friendship Ring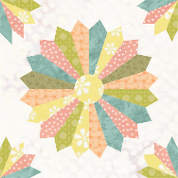 Make 256 3-3/4" wedges.
Make 4 12" Setting Blocks
and 8 Side Setting Half-Blocks
*EZDresden Ruler
*TUTORIAL for cutting
Chapter 4: Hands of Friendship Squares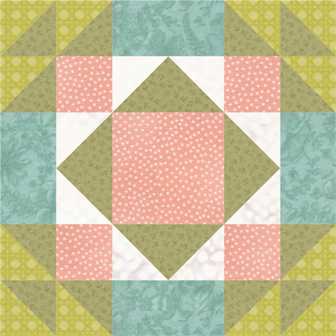 Make 4 12" Alternate Blocks
*Hands of Friendship Block Pattern
The Quilter's Kitchen
by Jennifer Chiaverini
This Old Quilt
by Margaret Aldrich

Quilts of Love
Abingdon Book Club
Apart at the Seams
by Marie Bostwick
Kisses From Your Beloved
by Jodi Barrows

Sarah's Quilt
by Nancy E. Turner
The Persian Pickle Club
by Sandra Dallas
Quiltings, Frolicks & Bees
by Sue Reich

A Quilter's Holiday
By Jennifer Chiaverini
The Quilt That Walked to Golden
by Sandra Dallas
Block Magazine Vol II Issue 5
by Jenny Doan


GET ACQUAINTED
Tell us YOUR quilting story!
Please fill out this QUESTIONNAIRE
"QUILTING DAY" RECIPES
Please email your favorite recipes to Amy to include in a guild recipe book!
amydefa1@hotmail.com
Quick meals, crockpot dishes, soups, favorite snacks, etc.
FRIENDSHIP BLOCK EXCHANGE GROUP


INSTRUCTIONS & DESIGN IDEAS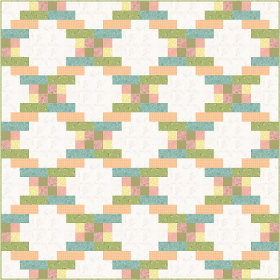 QUILT LABEL DRAWING
Each time you present a quilt with a Quilt Label at our "Sew and Tell"; you will be entered
into the drawing. The winner will be presented with a gift certificate at the guild's December meeting.
Click HERE for more quilt label inspiration
RED & WHITE QUILT DESIGN CHALLENGE
For the Utah Quilt Guild's 40th Birthday Celebration, "Ruby Jubilee"!
The quilt guild will work together on a guild quilt. Tricia will head up the project.
In addition, you can enter a red and white quilt as an individual member.
Here are the >> RULES
HVQ 2016 BOARD
President ~ Amy Defa
VP / President Elect ~ Barb Murdock
Treasurer ~ Carol Hunt
Guild Librarian/Ruler Demos ~ Sally Siggard
Unfinished Stories ~ Beth Wegner
Design Challenge ~ Tricia Mathis
Friendship Block Exchange: Shirley Zane
Getting Acquainted ~ Marcia Lono
On Time Drawings ~ Tamara Ellis
Birthdays ~ Liz Speirs
Refreshments ~ Shirley Zane
Social Media ~ Rachel Harvey
Webmistress/Historian ~ Deonn Stott
Utah State Guild Representative ~ Barb Murdock
~~~~~~
Membership
This membership list shall not be given or sold to persons or an organization
to be used for solicitation, sales or political purpose.