2023 Calendar
"
Soar to New Heights
"

JANUARY 5th ~ KICKOFF MEETING & Signups with Board Members

FEBRUARY 2nd ~ TIPS, TRICKS & TOOLS - Best Practices with Tricia Mathis

MARCH 2nd ~ BORDERING on INSANITY! Pieced Borders with Michele Murdock

APRIL 6th or 13th ~
NEXT-LEVEL QUILTING with Guest Presenter, Sharon Aposhian Wright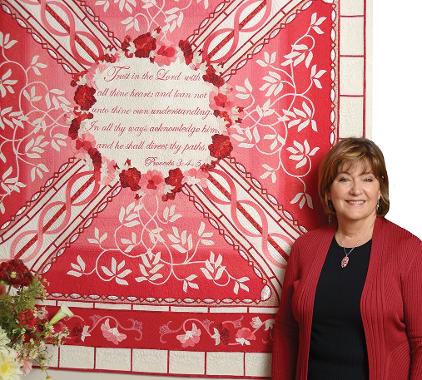 May 5th-6th ~ SPRING GUILD RETREAT ~
Kathy Davis, Teresa Gamboa, Sharon Johnson, Michele Murdock
NOTE: Retreat will take the place of our regular Guild Meeting.

JUNE 1st ~ FUN CURVES AHEAD! with Barb Lutz & Tamara Ellis

JUNE 17th ~ CHARITY QUILT SEW DAY at the Librarywith Sandy Hindy

JULY 6th ~ GUILD OUTDOOR BARBECUE with Paige Douglas
Quilt Photography Tips, Organization & Storage Ideas

AUGUST 3rd ~ PRACTICALLY PERFECT PAPER PIECING with Deonn Stott

SEPTEMBER 7th ~ "HOW TO GROW A QUILT" Setting, Sashing, Borders, etc.

OCTOBER 5th ~ "Y" NOT? INSET SEAMS and "Y"-Seams

NOVEMBER 2nd ~ QUILTING in the NEXT DIMENSION

NOVEMBER 30th ~ CHRISTMAS DINNER & Potholder Exchange