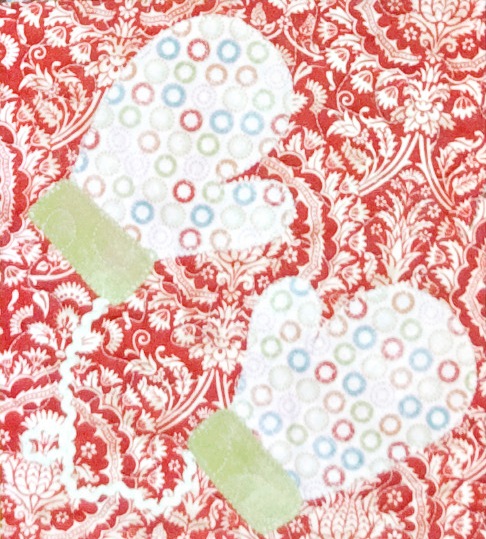 Household Gadgets
for the Sewing Room
A few of KayeDawn's favorites:
Belt Hanger: Put a ring through your rulers and hang them on a belt hanger.
Lazy Susan: Store buttons or other notions in cute glass jars (found at craft stores) and use your Lazy Susan for easy access.
Adding Machine Tape (what's that??): Use as a measuring tool to fold and mark for scallops, quilting designs, etc, etc. Wrap around an old wooden spool to store.
Binding Tip: To keep your binding strip straight as you sew it to your quilt, you can throw it over your shoulder, OR (our favorite tip of the night) place it on your lap and lace it up through your shirt...
THANKS FOR THE GREAT IDEAS, KAYEDAWN!!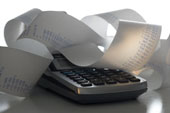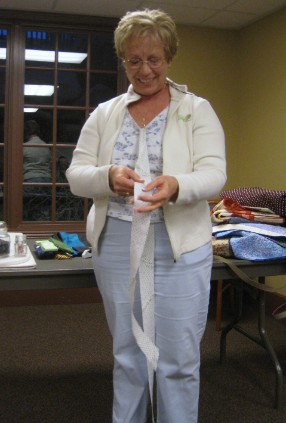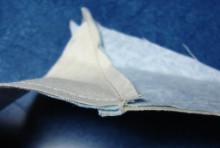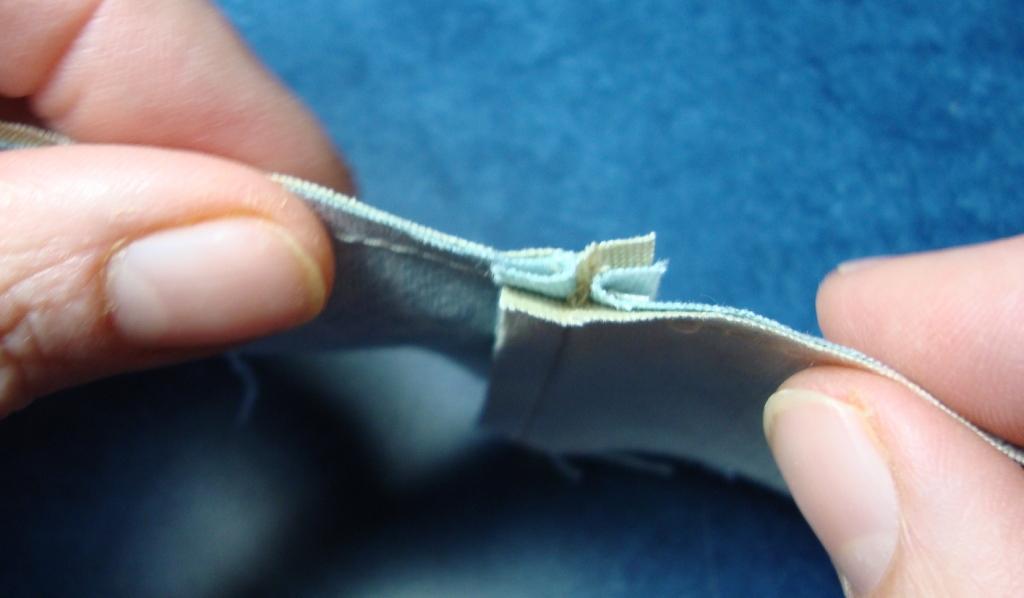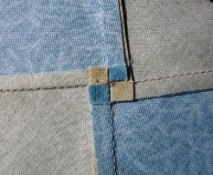 The Magic Twist
To make blocks lie flat at the intersection of four seams, do the "Magic Twist."
Make sure your seams alternate at the intersection.
Hold the block in both hands about 1" from the center, and gently twist in opposite directions, opening up a few stitches in the seam allowance.
Press the intersection with the nose of your iron, then turn the unit over to press as usual.
This quick video demonstrates how to turn a quilt right side out to achieve a nice, square corner without having to clip the fabric. This method is effective when preparing a quilt for tying. It also works great on pillowcase corners, lined pockets, pot holders and etc.