Here's your opportunity to share ideas. post your pictures, ask your questions!
Share pictures of your finished UFOs!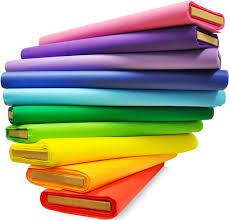 Quilt Fabric Study
by Michele Murdock
"Consider the effort, skill and love that will go into your use of the fabric."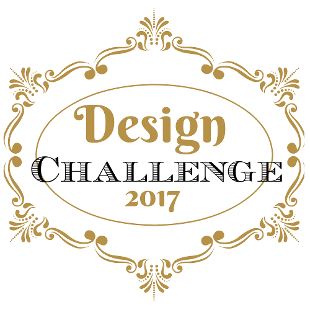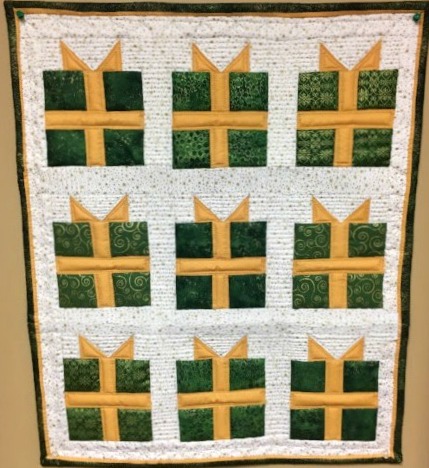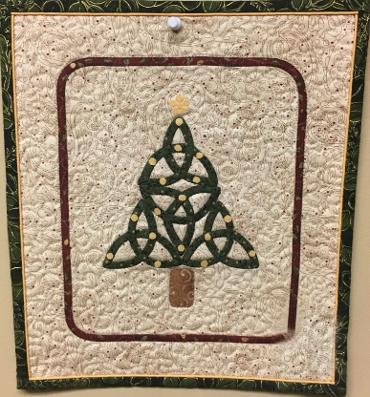 Celtic Christmas Tree
Michele Murdock ~ 1st Place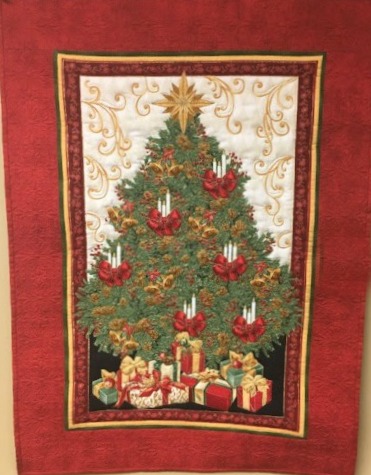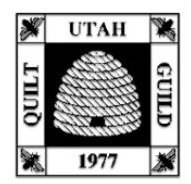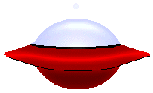 2017 UFO CHALLENGE!
Un-Finished Objects, that is!
Make a list of all the projects you hope to finish this year.
Turn in that list to Catania by March 31st,
PLUS $1 for each project on your list.
Once you finish something from your list,
either bring your finished projects to "Sew & Tell" at guild
OR post a picture on the guild's private (click here>>) Facebook page,
indicating that it is from your list.
You'll not only receive your $1 back for that project,
your name will be entered into a drawing for the $$ remaining in the pot!
The deadline is guild meeting on December 7th! Good Luck!
UPDATE: Congratulations to Tamara Ellis for winning the remaining $113 in the pot!
Barb's Basic Block
For each block:
Cut 6-1/2" center square
4 @ 2" x 2" corner squares
4 @ 2" x 6-1/2" sides (background)
(makes a 9-inch finished size block)
Make 25 blocks
Lay out blocks "en pointe"
Cut 2" x 9-1/2" sashing strips
Cut 2" x 2" corner squares (background)
Cut 3@ 18-1/2" squares background
cut diagonally twice (X)
for side setting triangles.
Cut 2 @ 9-1/2" squares background
cut diagonally once (/)
for corner setting triangles.
Add a mini border
Cut 7 @ 3/4" strips
(see Carol's instructions-
February 2017 newsletter review)
Add a 5-inch outer border,
Quilt and Bind as desired.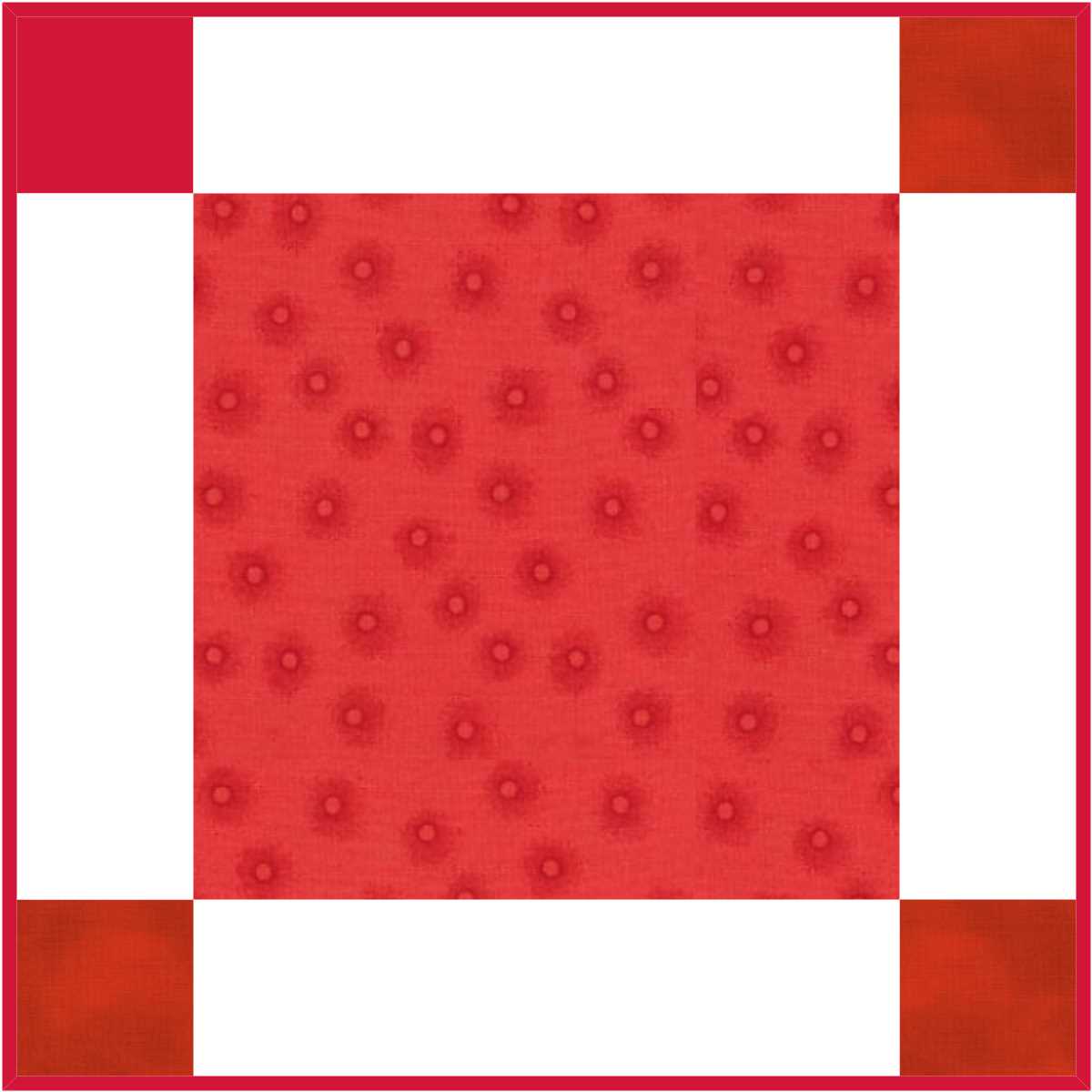 Fabric Requirements for Quilt:
2-3/4 yards print(s)
3-1/4 yards background
5/8 yard binding
Quilt size: approx. 70" x 70"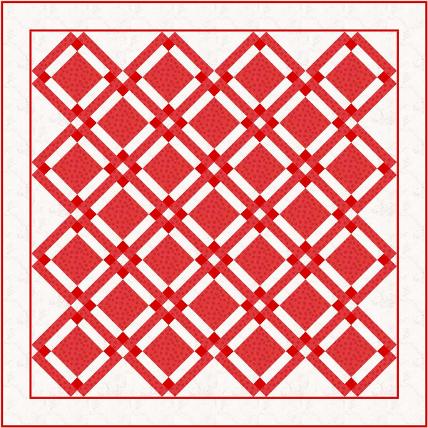 HVQ 2017 BOARD

President ~ Barb Murdock
VP / President Elect ~ Catania Larson
Treasurer ~ Carol Hunt
Newsletter ~ Amy Ellis
Refreshments ~ Robin Hughes
Guild Retreat ~ Tamara Ellis
Quilt Show at the Library ~ Rachel Harvey
Christmas Party ~ Shirley Zane
Webmistress/Historian ~ Deonn Stott
Utah State Guild Representative ~ Barb Murdock

This membership list shall not be given or sold to persons or an organization
to be used for solicitation, sales or political purpose.